Article originally written and published on CBC Windsor by Katerina Georgieva.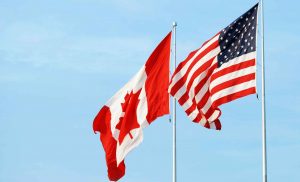 The housing market across Canada continues to boom, including in Windsor-Essex, Ontario — resulting in some investors running out of options and shifting their attention to the United States.
Windsor's properties were a deal just five years ago. However, with the average price of a home in the region reaching a record $636,422 in January — a 10% increase over the previous month and about a 26% increase over the same time last year — investors say there are fewer opportunities to invest locally due to bidding wars and shrinking profit margins.
ReMax Preferred broker, Danial Malik explained that when prices are getting too high, investors will start looking elsewhere.
Investors will not just look at properties within the country, but beyond the province, and outside the country.
Malik explained that buyers are travelling to the United States in search of further options since the prices are a little bit more accessible.
Investors starting looking elsewhere
Dan Crosby, a local entrepreneur, was one among the investors who began seeking for other investment opportunities. He explained that he began researching outside of the Windsor immediate neighbourhood, when American real estate peaked his interest. He then developed a business model around it. 
Crosby stated his firm, Coachwood Capital, which debuted a few years ago, has streamlined the process of investing in larger-scale investment properties such as condo buildings in the United States. Within 2 years, Coachwood Capital has invested in a North Miami condo and a building in Canton, Michigan. Both are rental houses geared for seniors. The firm includes a team of at least 30 investors, the majority of whom are from southern Ontario. 
Crosby noted that because of the expanding market and certain tax incentives in the United States, cash returns are frequently triple or double that of a southern Ontario investment.
A chance for a young investor
Humza Mirza, 22, felt that purchasing a home in Windsor-Essex at his age, straight out of school, was out of his reach. But through his  employment with Coachwood Capital, he is now a co-owner of the Miami building. Mirza stated that it would have been impossible to do on his own, based on how competitive the Windsor real estate market is.
He stated that a few people his age can truly afford the amount required to purchase a home.
This option also drew Windsor real estate agent Scott Innocente to the firm as an investor and market analyst. He explained that it is becoming increasingly difficult to acquire properties [in Windsor-Essex] that will generate the returns we're accustomed to.
Less investors, more breathing room
Maggie Chen, LC Platinum's broker of record, stated that the opportunity for profit investment is gradually narrowing in the region. Though prices continue to rise, she believes that this year will be the year when the market finally stabilizes.
This could be a result from investors focusing elsewhere to maintain cash flow as prices continue to rise.
She explained that if you are unable to rent it for $2,500 per month, you will be unable to maintain the property without paying monthly rent out of your own pocket. 
"What's the point of investing if you have to pay out of your pocket unless you have the confidence that this market will keep growing?" Chen said. 
She also mentioned that several of her clients are seeking alternative investment opportunities, with Calgary being "the hottest topic" due to its high house costs.
While investors continue to buy in Windsor-Essex, she expects a shift is coming, bringing the prospect of market relief down the road.
"Yes, I think if the investors stopped coming into our community, it'll take some time for this market to relax a bit," Chen said.
She explained that there will be more breathing room for Canadians but we are still far from it.