Our latest investment fund is now open! Benefits of Investing with Coachwood Capital.
Open to Accredited & Non-Accredited Investors.
ROI: Target Return on Investment over a 5-year term.
Target Cash on Cash Return over a 5-year term.
Target Exit Cap Rate

4-5%

Occupancy as of July 2022

100%

Purchase Price

$ 21,040,000
Cash on Cash Return (5y Avg.)

12.0%

Target ROI (5y Avg.)

156-245%

Target ROI (Annualized)

31-49%
Register for our upcoming online presentation.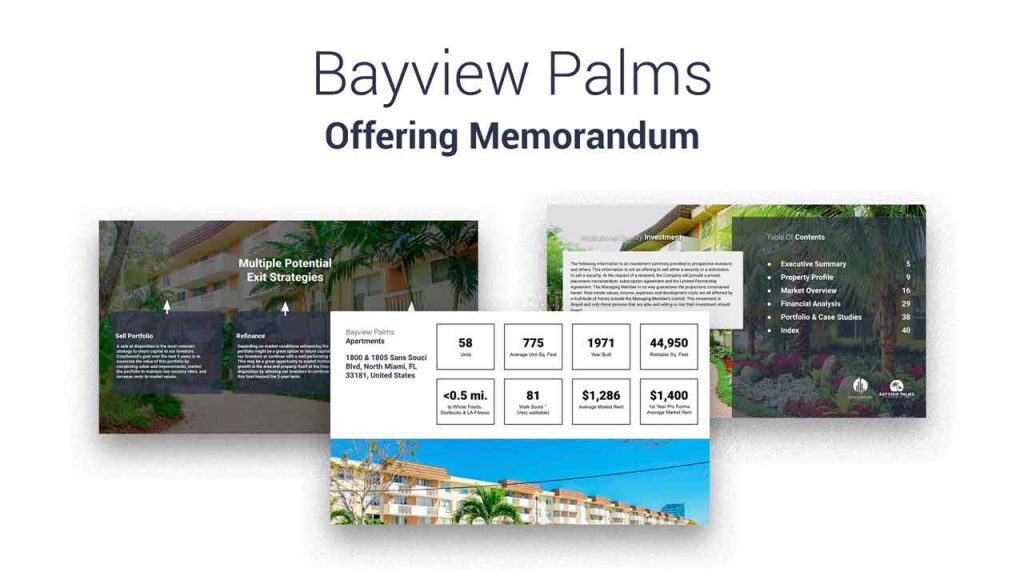 View the full Offering Memorandum here.
Take a look at our most frequently asked questions about this investment opportunity.